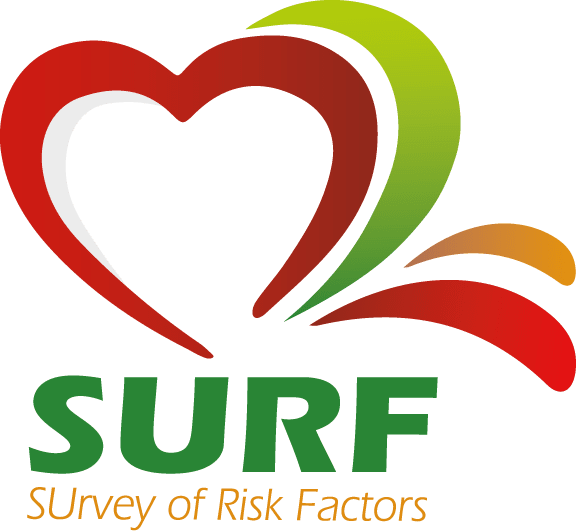 Join us
We gladly inform you about the advantages of working together to improve the clinical audits of cardiovascular diseases all around the world. Please fill in the form below to start. It will only take you a minute. You can rely on the SURF team to get back to you at short notice.

Why do you choose SURF?
An efficient and effective monitoring program is urgently needed in the routine cardiovascular health practice. SURF is a targeted, viable, and relevant audit to facilitate regular monitoring of cardiovascular risk factor management, one that emphasizes the importance of guideline implementation in the clinical practice.
What do you need to participate?
To allow a certain audit scale, we kindly ask you to include a minimum of 50 patients per center. These would be consecutive patients diagnosed with Coronary Heart Disease (CHD) attending a routine out-patient clinic. Patients should be aged over 18 years. There is no upper age limit.
What you may expect from SURF?
Involvement in a collaborative, international project that has been endorsed by the Epidemiology Section of the European Association of Cardiovascular Prevention and Rehabilitation.
SURF is a practical audit of the level of risk factor control. Our experience has been, that using the assessment encourages greater efforts to reach risk factor targets.
Increasingly, accreditation of Continuing Medical Education requires evidence of participation in audits, both for senior physicians, and trainees.
The opportunity to write papers for local journals and to participate in international publications.
Should you participate?
We welcome everyone who wishes to assess and improve the management of CHD risk factors to join us in SURF. Participation is easy; data are collected in a minute or two during routine clinic attendances.
Some of the major benefits:
Participation in an international audit
Fulfils requirements in many countries to undertake audits for accreditation and training purposes
Potential to participate in international publications, and to lead local publications
How can you get more information and/or join the SURF family?
We like to keep things simple. If you want extra information you can contact the SURF support team here. Like to join the SURF family? Please fill in the form below.
SURF Collaboration Form
Please read the Q&A on this page before you submit this form.